The Kinetic Cup – Shootout
Qualifying Rounds


Underway Now

16 Finalists Locked Down


September 30, 2020

The Final Shootout


After Qualifying Ends

Champion Crowned


Late Fall 2020
2020 rooftop qualifying continues! [golf clap]
Attention all Kinetic Cup players! The rooftop remains open and is accepting 2020 qualifying scores through September 30th. The top 16 finalists will then play in a socially-distanced tournament over the course of about a month. A champion will be crowned later this fall!
To our Kinetic Cup fans – sorry, folks, none this year. We look forward to all things normal soon.
As you may know, Hunter Finch walked away with the 2019 title, after some dramatic impressively-played rounds by the field, including a rare five point down-the-gutter shot. We also raised over $10,000 for charity [golf clap]. While this tournament certainly does look different, we are making the best of COVID-19!
This year, we will miss having the comedic color commentary of Michael Eady and Michael McGreevey from Knight Eady grace our event. We do expect that they will be joining us next year when things (hopefully) return to normal.
As always, the 2020 champion will receive the Kinetic Cup trophy and admission to the illustrious hall of past Kinetic Cup winners.
Sincerest thanks to all of our sponsors.
100% of contributions will go to our CHARGE Syndrome Foundation fundraiser.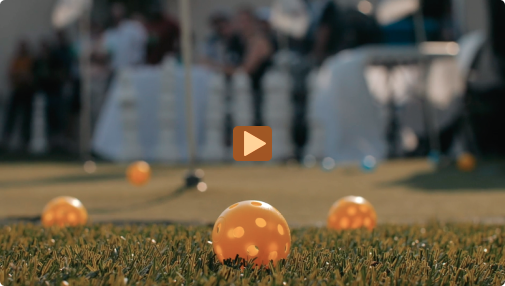 Check out a 30 second highlight clip of the 2019 Kinetic Cup

Fine Print Player Details: Leaderboard rank is determined by score and date of score entry, with the earlier date having more weight than the later date. Final tournament qualifiers will be the top sixteen finalists (including ties) at the end of September each year. On tournament day, qualifiers are welcome to warm up as much as they like on or before 3 pm. During the final shootout, players will be allowed an optional five (5) ball warm-up before each match-up. The higher ranked player is allowed to choose their shooting position.The lower ranked player will shoot first. Round of 16 matches will consist of 1 18-ball match. Beginning with the round of 8 matches, we will move to a "best of 3" 18-ball round scoring system. Players will alternate playing positions during the "best of 3" rounds. The evolving bracket and the individual match-up scores will be featured on screens throughout the office during the tournament. Lastly, our fine-print-lovin' lawyers wanted to remind you that, by participating in this tournament, you agree to indemnify and hold harmless Kinetic from and against any and all losses, expenses, and damages, including reasonable attorney's fees, that arise from your participation as a player and/or spectator. So, if you're prone to golfer's elbow, play at your own risk! 🙂