The Kinetic Cup – Shootout
Qualifying Rounds


Underway Now

16 Finalists Locked Down


September 30, 2022

The Final Shootout


After Qualifying Ends

Champion Crowned


October 13, 2022
The 2022 rooftop shootout is almost here! [golf clap]
The rooftop has been busy with final month Kinetic Cup qualifying. Clients and invited guests are welcome to drop by, no matter your golf skill level (we're only hitting wiffle balls after all). There's no limit to your qualifying rounds, so come by as often as you like — no registration needed.
Bring your own wedges (or use ours) and log your best round, following the rooftop rules. The top 16 finalists for this year's tournament will be locked down on Friday, Sept. 30, 2022 at 5 pm, with the final tournament action on Thursday, Oct. 13, 2022 from 3 pm to 6 pm (mark your calendar).
Back by demand, Michael Eady and Kent Jackson will be offering their comedic color commentary on Oct. 13th. As always, the winner will receive the Kinetic Cup trophy and admission to the illustrious hall of past Kinetic Cup winners, among other goodies. Sincerest thanks to all our sponsors. We raised over $10,000 for charity last year, with 100% of all contributions going to our CHARGE Syndrome Foundation fundraiser.
Looking to reminisce? After some impressively-played rounds by the field, Jay Weinacker walked away with the 2021 title.
See you on the rooftop!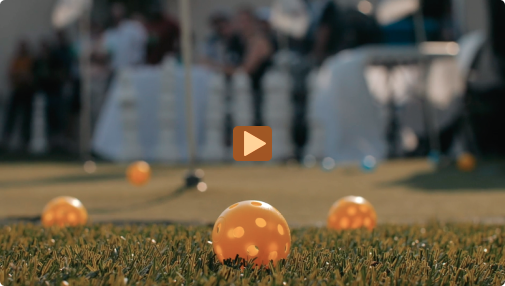 Check out a 30 second highlight clip of the Kinetic Cup