The Kinetic Cup – Shootout
Qualifying Rounds


Underway Now

16 Finalists Locked Down


September 30, 2022

The Final Shootout


After Qualifying Ends

Champion Crowned


October 13, 2022
Spring has sprung and the 2023 Cup has begun! [golf clap]
Charlie Hussey took the 2022 title, after some dramatic, impressively-played rounds by the field. View the results.
As fans of the Cup know, the rooftop is now open for 2023 qualifying scores (and we've already seen a 20 point round). The top 16 finalists over the course of the next year will play in next year's tournament on October 12, 2023.
Back by demand, Michael Eady and Michael McGreevey offered up their comedic color commentary, with new sideline reporter Holt Davis joining this year. As always, the winner will receive the Kinetic Cup trophy and admission to the illustrious hall of past Kinetic Cup winners, among other goodies. Sincerest thanks to all our sponsors. We raised over $10,000 for charity this year, with 100% of all contributions going to our CHARGE Syndrome Foundation fundraiser.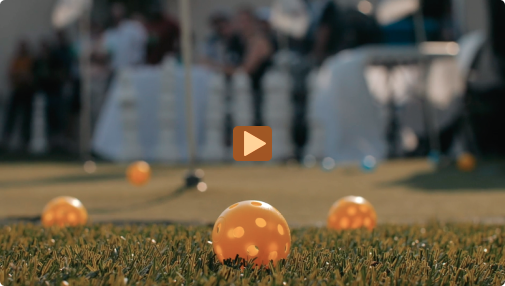 Check out a 30 second highlight clip of the Kinetic Cup